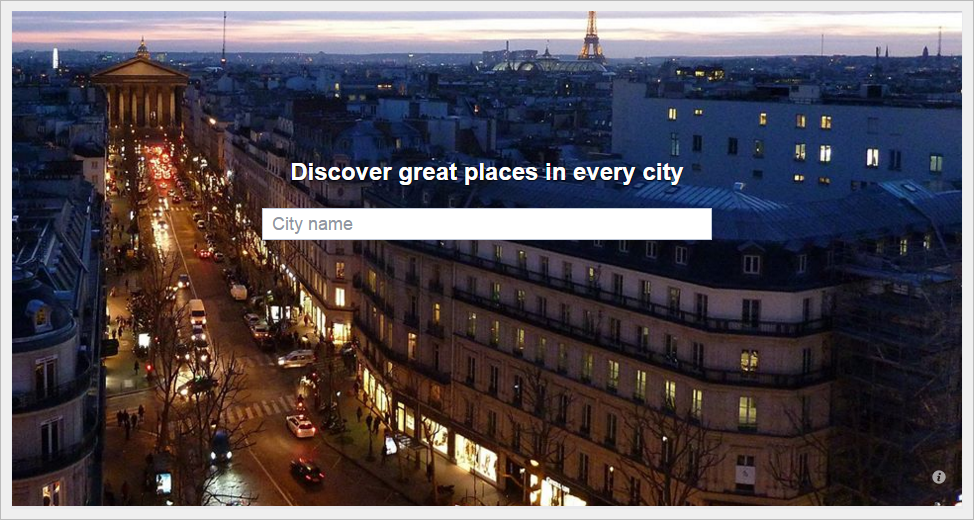 Whether you're a frequent traveler, occasional traveler, or infrequent traveler, you've probably used Yelp to help acclimate yourself on where to go and what to do.  And why not?  It's a convenient, easy to use tool for getting quickly up to speed on a new area or destination.   Increasingly, performing some type of online research regarding any type of travel related activity, including dining, lodging, and shopping, is the new norm.  According to a recent study on American consumerism, Americans not only use the Internet to stay connected to work, family and friends, 57 percent use social media networks for recommendations.
However, there are many that would prefer to see recommendations and reviews from people they know and opinions they feel are bona fide – friends, family, colleagues, neighbors.   Who hasn't read a review on Yelp and paused momentarily to consider its authenticity?  Yelp continually tweaks its algorithms to ensure posts from trustworthy reviewers appear first, and it does offer the option for users to connect their Yelp profile with their Facebook account.  But in most scenarios you don't actually know the person providing the review. This may cause you to pause yet again and wonder if you share the same likes and dislikes as the reviewer.  What if their idea of spicy is not your idea of spicy?  The pausing continues.  The wondering continues. Can you trust this review?
This is where Facebook Places, Facebook's location based check in service,  can provide recommendations, reviews, and Check ins a more reliable, familiar setting  – they're from your Facebook friends, which, hopefully, is people you know and trust, even if you're not entirely sure of their definition of spicy.
To start, go to https://www.facebook.com/places or simply enter the destination in your Facebook search box: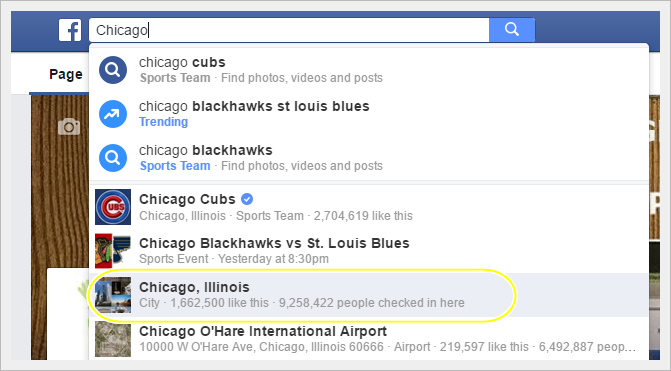 Immediately, you will see which of your Facebook friends have Checked in to your destination, as well as a variety of activities organized by category, including Eat, Drink, and Sightseeing.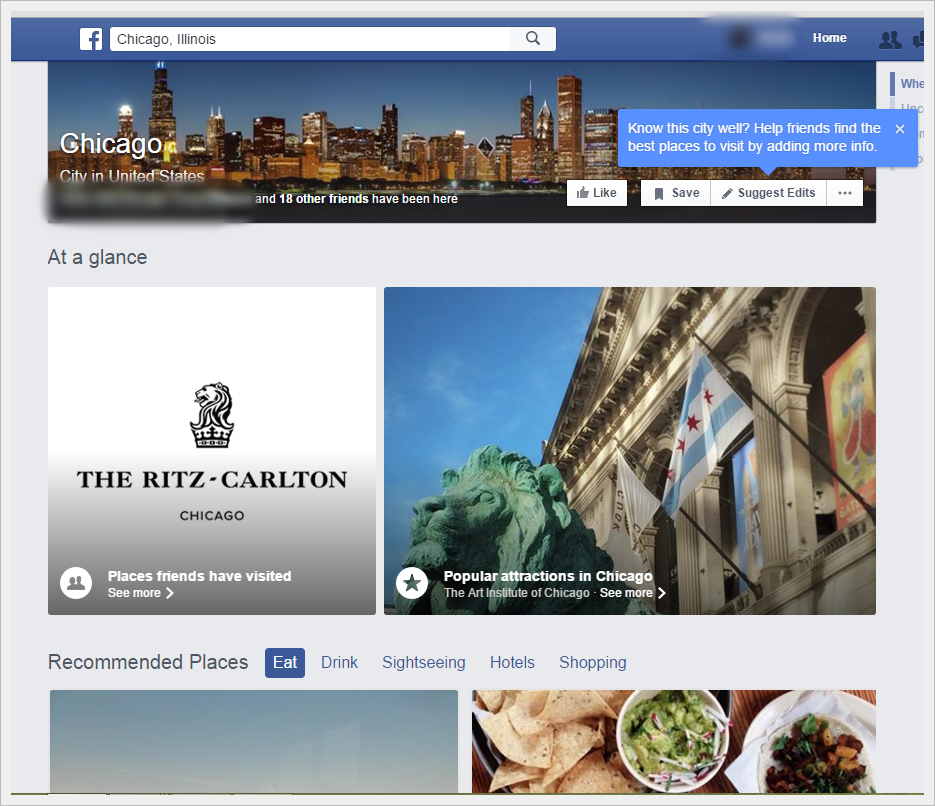 On a mobile device, it will appear something like this: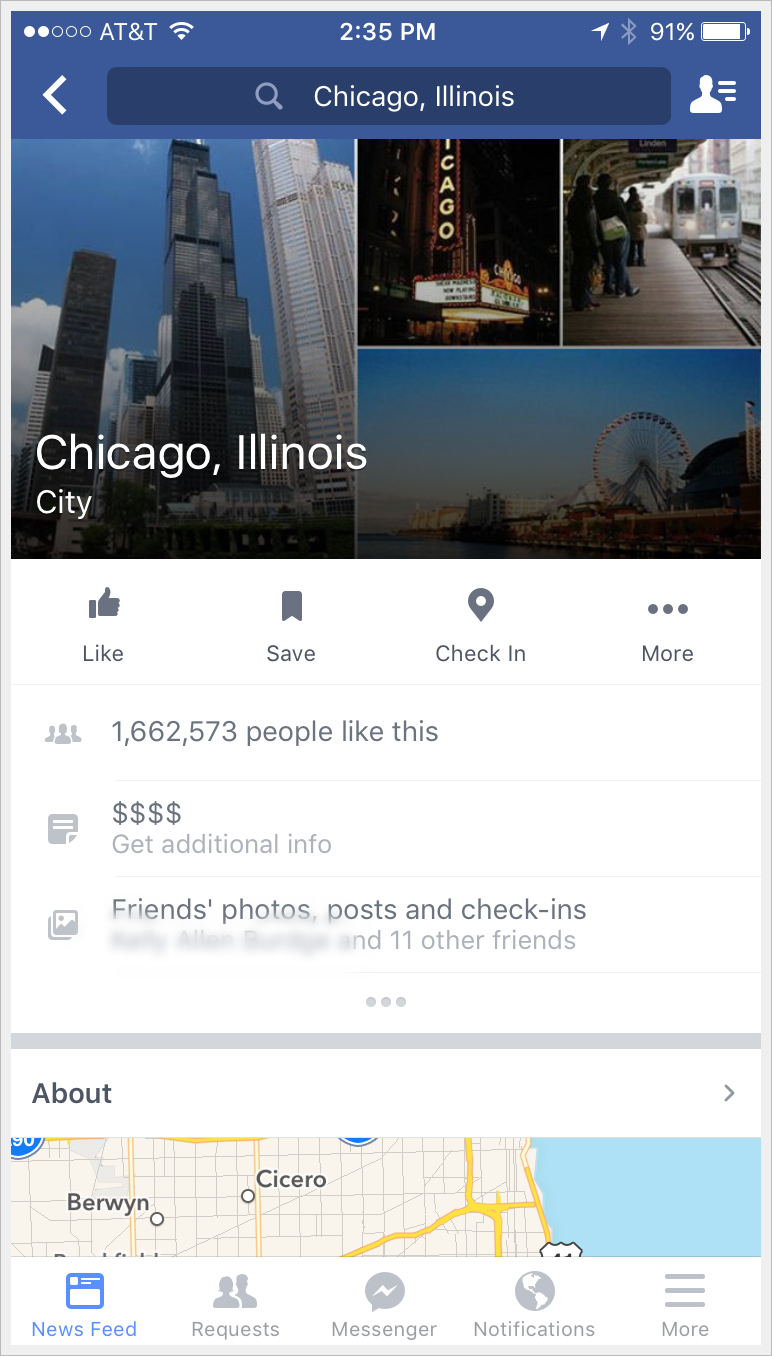 To delve deeper, select "See More":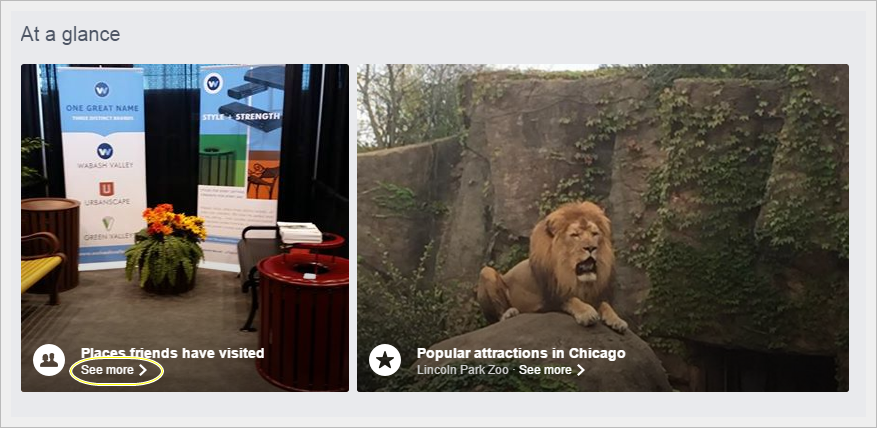 From here all the pertinent categories will be listed on the left, and all subcategories can be filtered and further searched and refined.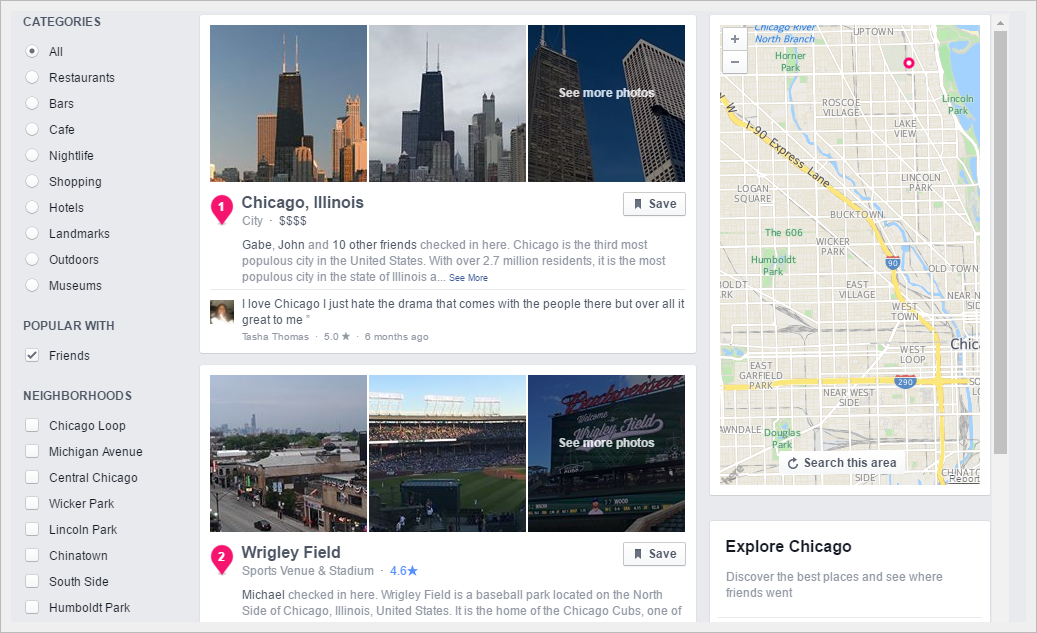 You can easily click to a Business Page of interest, providing more opportunity to scan posts, upcoming events, menus, or Page reviews from the Facebook community.
In short, Yelp has great breadth and reach, and is ultimately easier to navigate.  But Facebook Places is a viable addition for those who don't like the anonymity sometimes associated with a Yelp review.  For extensive consumer research, add both channels to your online investigating arsenal to get an informed opinion.
Business owner tip:   Don't forget to make it easy for Facebook Places to find you.  Be sure to 1) use the Check in option in some of your posts (see screenshot below), 2) make sure your business category is up to date, 3) confirm your Page has been verified by Facebook and 4) enable user reviews and Check ins.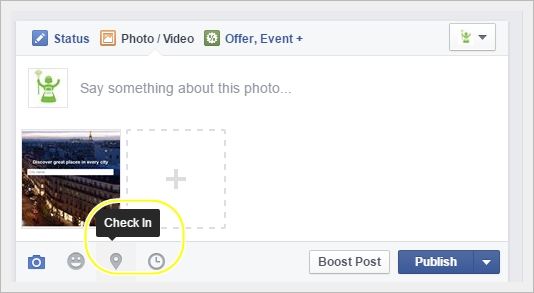 Do you use Facebook Places?  What are you feel are its pros and cons?  Comment and let us know.