Five ways to prep your social media posts for success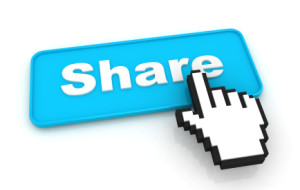 When you have great content for your social media space, it can be difficult to suppress the urge to share it instantly with your audience. But even the most stellar images and written descriptions benefit from a little pre-game prep.  Making sure the I's are dotted and T's are crossed is a critical step in social marketing.
SHORTEN THAT URL
Prior to posting, go to Bitly  or TinyURL  and quickly shorten any links contained in your post. Bookmark one or both of these sites for future reference.  Your mobile audience will appreciate you taking those extra three minutes to complete this step.  Note: Shares with links on LinkedIn are often automatically analyzed and shortened.
POSITION THAT PHOTO
Each social media platform displays images slightly different. Some, like Instagram, favor square images, while Twitter images should be longer in width and shorter height. For a brief rundown on image sizing for newsfeeds, please go here. There are many great photo editing apps such as Snapseed or Camera+ (both are best for iPhones) to help you display your photo correctly.
READ THAT TEXT OUTLOUD
Does your post have an intended tone? This can be challenging to convey through text. Read it aloud with as little tone as possible to see if the feeling you are seeking comes through naturally. Or if you have time, get a second pair of eyes. Someone who hasn't seen or read your post can provide that an important fresh perspective.
CONSIDER THAT #HASHTAG
Does your hashtag flow? Or will the user have to sound it out a couple of times before it resonates? #neversettleonpasta, for example, is quicker to grasp than #neversettleonpastabecauseourpastaisthebomb. Every social marketer is striving to be unique and memorable with their hashtags.  Comprehensible, however, trumps unique, and is easier for the audience to consume and retain.
LOOK AT THE CLOCK
Whether built into the social media platform itself, or through external tools such as Hootsuite, there is a tremendous amount of data available to you regarding your social media content.   One great piece of insight is knowing when your audience is most responsive. Give your content a fighting chance by sharing it when your audience is most engaged.  By taking advantage of the data available,  you give your post maximum visibility.
TIP– For Facebook business page posts, select "Schedule Post".   Then select, "See Post". This is a great way to preview how your post will look when published, on both desktop and mobile. If it's all systems go, select Actions>Publish.  Or if your audience is more receptive at a later time, schedule it.