I help small business owners and nonprofits with the constant digital updates critical to the success of their online presence.
In my professional life, I've always possessed a hybrid of skills and roles – part marketing, part technology, part creative. And I enjoy taking on new opportunities that expand my skill set.
For many years I provided Intranet support for a large, multinational company – both managing content and troubleshooting end-user issues. It is here that I learned to appreciate the value of clean navigation and fresh content.
Yes, web design, branding, and a thoughtful approach to your digital space are essential to any successful content marketing strategy. But there is a lot to be said about easily locating the information you are seeking – which is often times the primary reason you are visiting a website.  How many times have you clicked out of a website due to stale content, confusing navigation, or both?
When I started Digital Maids and creative freelancing, social media was quickly becoming a part of daily life. Today, with 21+ social media networks and no shortage of users, it's hard to think of a business or industry that doesn't benefit from being active on social.
However social media networks are content hungry beasts, perhaps even hungrier than websites, with constantly evolving platforms.  Thriving on social media can quickly become a full-time job, and not all business owners have the time and resources to manage it effectively.
I love my work most when I am behind the scenes, making my clients shine and seeing their digital goals become reality. As a result, I probably do not give enough love and attention to my own social pages. When I do have time to spend on my own social media, I am most active on Twitter, twitter.com/digitalmaids.
Social media marketing, paid advertising, monitoring of social media accounts, website administration, and blog management. If you need help managing or maintaining your social media or website, message me.
Let's make your business shine!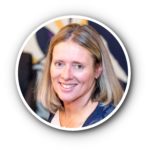 – Sheila Heffernan
 Let's chat content on Twitter: twitter.com/digitalmaids