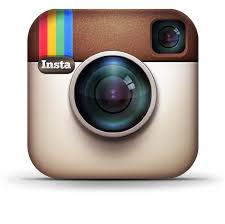 Instagrams continued growth is due partly in its ability to get personal. Given the visual nature of Instagram, users can let their personalities shine on this social media platform. And this opportunity to showcase some uniqueness is not limited to personal accounts. Increasingly, businesses are finding Instagram to be a great platform to let their customers really know their business and recognize their brand, and as a result, create higher customer engagement.  In fact some brands have reported 50 times more engagement on Instagram over Twitter. See full article here>>
If you use Instagram for your small business and are looking to maximize your photos, here are 3 great tools you'll want to check out:
Snapseed, available for Androids and iPhones, is a proven winner for still-life scenes. It has several photo effect features, including the option to a brighten specific area of an image. In its review of Snapseed PC Magazine declared it "does the best job of combining powerful editing and enhancing capabilities with a clear, usable interface."
Photoscape is a great free imaging editing software for your laptop or pc.   Although it initially seems limited, there is a lot more to this software than meets the eye. It's loaded with editing capability, and Photoshop-like tools such as blurring a specific part of the photo.   It has a flexible cropping functionality, including circular cropping, lots of filtering and film effects, and a rich text tool for adding text to your photos. Photoscape is not an app, however if you have high quality photos on your pc that you want to use on your social media channels, it's worth having.
Wordswag allows you create unique custom text layouts for your Instagram and other social media pages. With Wordswag, your jokes, inspirational quotes, or thoughts of the day become powerful and lasting graphic design displays. Wordswag has a wide variety of fonts to choose from as well as images. It also some great quotes if you're feeling stuck on content ideas.  You can select images from you own camera roll to make truly personalized content.   Another convenient feature is the share option, allowing you to post directly to Instagram and other social media channels, or email or text your creations.
What tools do you use to make your Instagram images shine? Please share.