Originally posted in October 2014, updated January 2017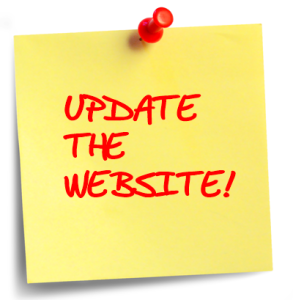 If the idea of adding "update the company website" to your to-do list seems daunting and time consuming, it's probably the reason why you keep putting if off for another day.  However, each day that you delay puts into a motion a vicious cycle. You continue to not give the attention your website needs to be a positive online experience for your visitors and stay SEO friendly, while the content updates continue to pile up, requiring even more time.
When the first impression of a website is one of stale content, no one will spend a lot of time on your website.
Break the cycle of content neglect by taking a few minutes to perform the following 5 updates. None of these updates require an extended amount of time to perform and will create a fresh updated look for your site that both visitors and search engines will value.