My name is Sheila Heffernan and I am thrilled to have headed up Digital Maids. As a user of all things online, I love when I click into a website or social media page with content that is updated and fresh. It gives me confidence about the space I have entered.  I'm not alone in my enthusiasm over fresh content.  Search engines also favor, and reward, well tended, regularly updated websites.
According to a recent ConStat consumer tracking study, a staggering 97 percent of consumers now go online to research product and service offerings from local businesses.
Yes, web design, branding, and a thoughtful approach to your digital space are essential to any successful content marketing strategy. But there is a lot to be said about easily locating the information you are seeking – which is often times the primary reason you are visiting a website or social media page.   How many times have you clicked out of a website due to stale content, confusing navigation, or both?
I am also fascinated by the role of social media. It continues to empower businesses, allowing them to engage more directly and actively with their consumers.   It is truly exciting to see how it keeps shifting the digital landscape, how we interact with one another and access information in the online world.
However, social media channels are content hungry beasts with constantly evolving platforms.  Thriving on social media can quickly become a full time job, and not all business owners have the time and resources to manage them effectively.
This is where I come in!
Contact me to learn how Digital Maids will take care of all the constant and critical updates within your digital space. And with your freed up time you can focus on all the other tasks at hand required to operate a successful business. All without web developer prices!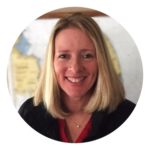 – Sheila
Follow me on Twitter: twitter.com/digitalmaids